View the 360 degree image here
This photo shows plot 37 on Roberts Drive as of 3rd January 2018. As you can see, it's very much a case of mud, mud and more mud. Apparently our plot, as well as plot 36 are being started next week – they both have reinforced concrete slabs on the mass concrete trenches, and so are being done as a pair.
The other plots along Roberts drive have all been started – I'm not sure if there's concrete in there, or just trenches, as all I could see was a lot of water!
Also, I had a comment from Premier Warranty about our Golden Brick drainage – they want inspection chambers installed at the junctions where the internal drainage SVPs connects to the side drains. It's not clear from the Watermans drawings, or from the Carey's quote that this is the case. I've referred this to Natalie at Graven Hill, so will see what comes of it.
This is our golden brick design from Watermans: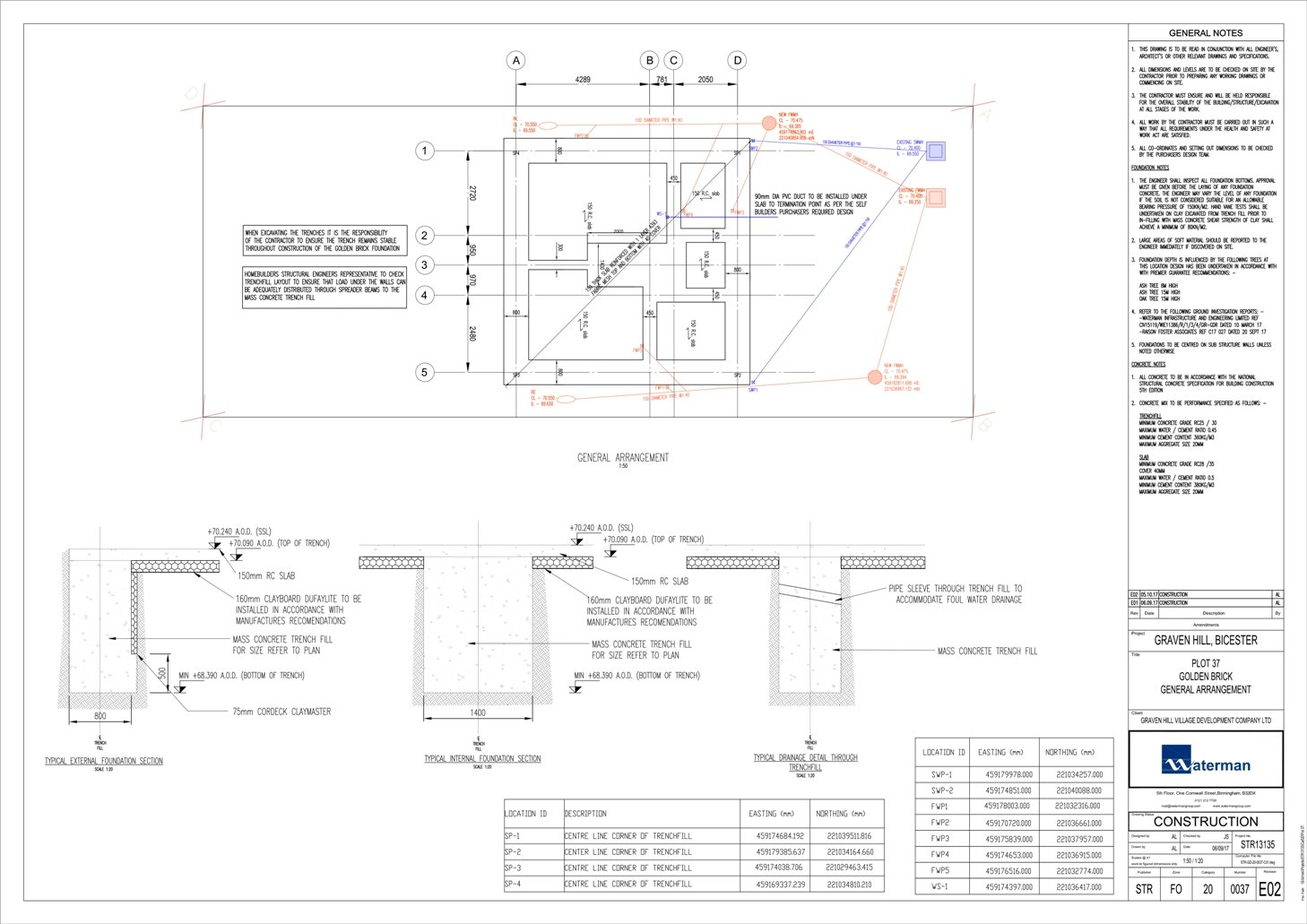 We're due to complete contracts at the end of January…